Pool Builders Of Katy, Tx
Swimming Pool Remodeling and Builds.
 We specialize in designing and building pools that are tailored to your specific needs and wants. Whether you're looking for a small pool for your backyard or a large pool for your home, we can make it happen.
Our team of experienced designers and builders will work with you to create a pool that is perfect for you. We'll take into account your budget, your location, and your desired features to create a pool that is just right for you. So, if you're ready to get the perfect pool for you, give us a call today.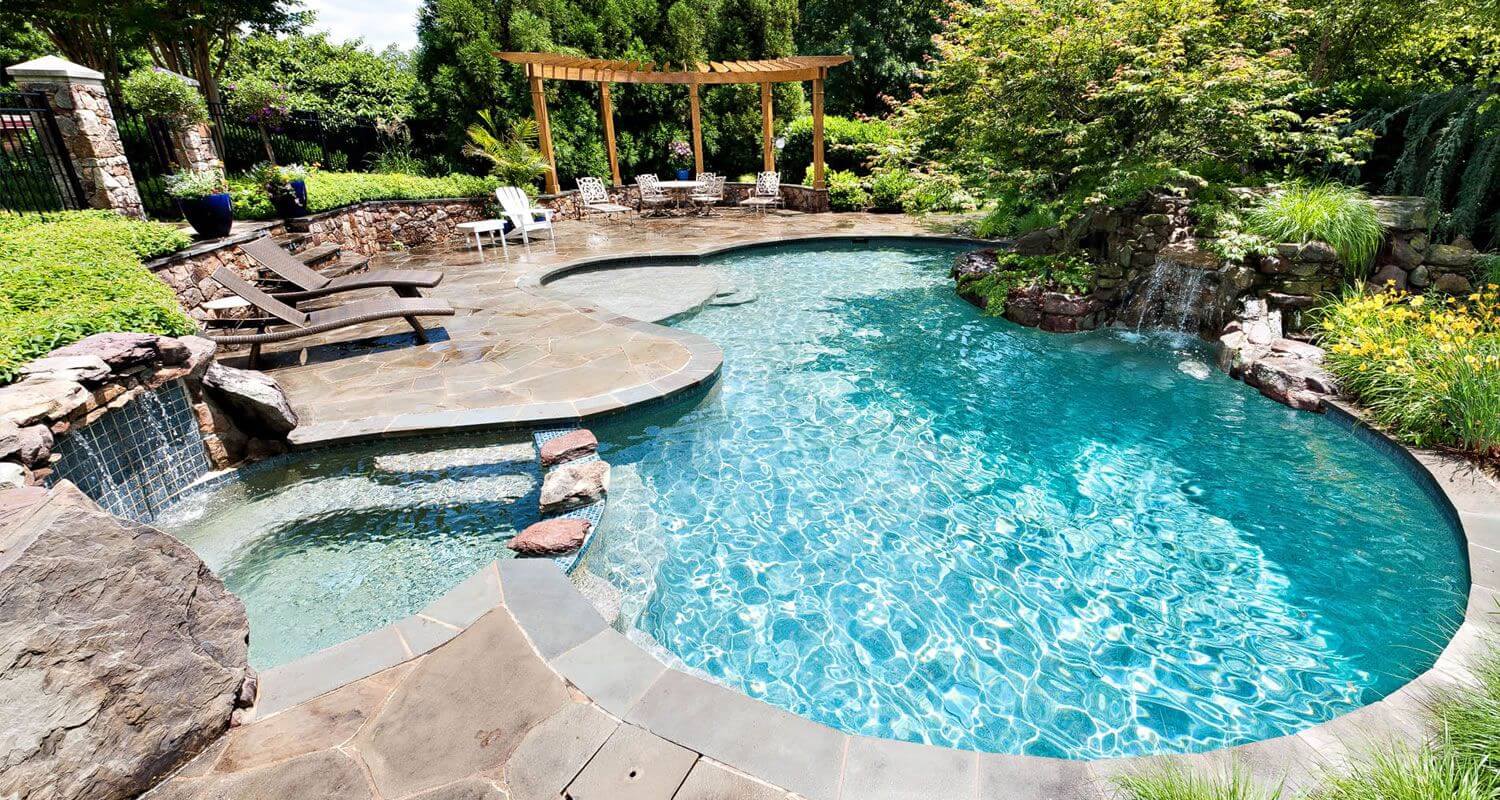 Looking for the best pool building contractor in Katy? Look no further than Romo Remodeling. We have 10+ years of experience and a reputation for quality workmanship and customer service.
We offer a wide range of pool construction and renovation services, including custom pool design, new pool construction, pool houses, pool remodeling, and more!
A pool is a great addition to any home, and the design is a crucial part of making it a perfect fit for your space. There are many different factors to consider when designing a pool, from the shape and size to the type of material and finish.
No matter what your budget or style preferences, we can help you create a pool design that you'll love. Contact us today to get started on your pool project!
See What Our Clients Say About Us
Best service and responsable👏🏻
Romo Remodeling came highly recommended by friends who had their kitchen and bathroom remodeled. They did an amazing job. They completely gutted our 1980's house and created a luxurious yet relaxing space for us. Jorge and his team worked with my husband and I to integrate my ideas and tastes into a design that is stunning. Karla was our project coordinator and was always available when I had design questions and helped me narrowing down options. When it came to the construction side of things, their attend to detail is incredible. Julio was our superintendent and he made sure that each aspect of the job was done exactly as specified on the drawings. Overall, Romo Remodeling was great to work with and we are extremely happy we chose them!
Romo remodeling is my go to company for all your home needs. I have referred him many times to my clients that have either needed something touched up or even a big project to build a whole second story add on to a house. They are very communicative and will give you the best solution to your home needs!
Jaylynn Malone
2023-02-11
This is the fourth large remodeling project we have had Jorge and his team complete for us. And, once again, he didn't disappoint! His eye for design is amazing! He knows taste! We love our kitchen! Love the shaker style doors on our custom cabinets. The wood tile floors are my favorite. We would highly recommend Jorge and his crew!!
Jorge and his team are amazing. They arrived on time and were very professional. He's not the cheapest, but he does have the best quality of work. We are very happy with our kitchen and bathroom remodel. Can't wait to use him again for our pool remodel.
Our family was looking to renovate the master and kids bathrooms, but we were unsure with what remodeling company to go with. We were looking for a very clean look with neutral beige colors and white quartz counters. Jorge and his designers made sure everything we pictured in our minds came to life and even recommended ideas to make the bathroom even more sleek. You could really tell that him and his team really know what they are doing. He kept us informed throughout the entire building process of any issues as well as updates to how everything was coming a long. Our master bathroom now looks so elegant and even the kids are loving the new look. We are so glad we we made the right decision with Romo Remodeling!
We have used this company in the past when we renovated our kitchen with brand new countertops, painted cabinets, backsplash, and flooring. His team was able to create it into a whole new space I barely recognize and we get so many compliments from our family and friends. We decided that we would contact them again when it came time to creating an additional room for our home. We will be welcoming a new baby girl within the next few months and I know we are going to be just as impressed with their work as last time. They have a reputation for their professionalism, attention to detail, and innovation so I know we can trust them with this next project for our family!
Katherine Rivera
2023-02-09
Loved working with Romo! Made my dream bathroom come to life. Had great communication throughout the whole process. Thank you!
We highly recommend Jorge Romo and his crew!! They did an awesome job building a balcony addition to our house, fixing the stucco, and repainting everything. They worked fast, replied quickly when we had questions, were very detail oriented and clearly have very high standards. All in all we are very happy with both the process and the outcome and cannot praise them enough!
We hired Romo Remodeling to update our kitchen last year, they did an amazing job. So we had them come out early this year to remodel our pool and they did a great job again. Easy to work with and dependable team, we had a great experience.